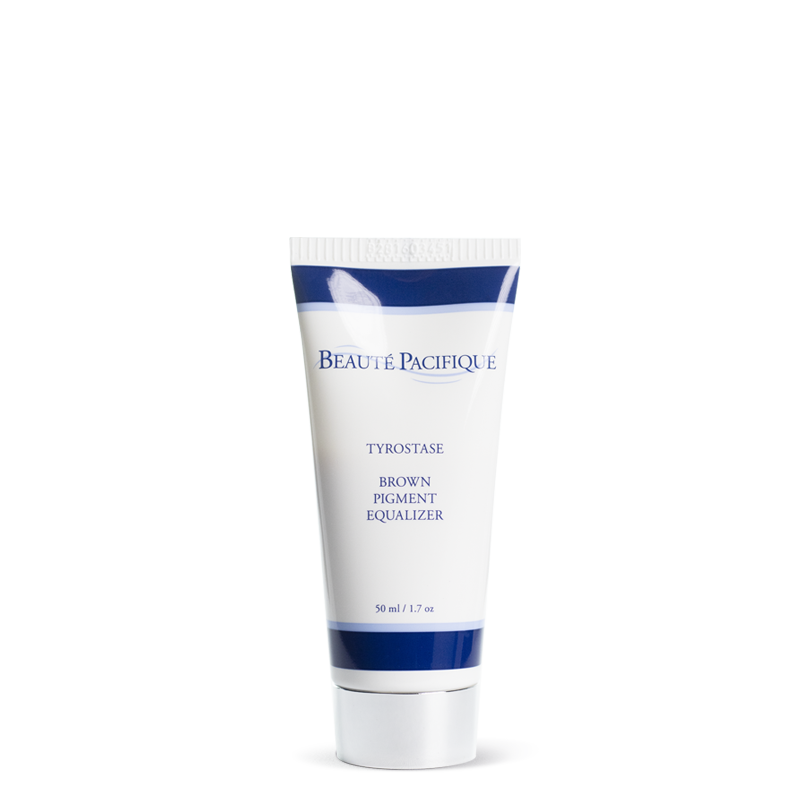 Beauté Pacifique Tyrostase, Pigment Equalizer, 50ml
100% Money Back Guarantee!
Piegāde 1-3 darba dienu laikā!
Beauté Pacifique Tyrostase, Pigment Equalizer, pigment spot reducing cream, 50ml
Beauté Pacifique Tyrostase is specially designed to reduce skin pigment spots caused by sun exposure, skin aging or pregnancy, as well as genetic factors.
Two types of plant extracts and a special form of vitamin C perform a triple pigment whitening effect. Natural active ingredients have an active effect on pigmentation spots, reducing melanogenesis - the production of melanin, by blocking the tyrosinase enzyme that controls the production of melanin in melanocytes.
The result is a triple whitening effect where the product was applied. Especially suitable for evening out uneven skin pigment on the face, neck and body, where you want to achieve a lighter skin tone. Also suitable for dark pigmentation under the eyes. Does not contain fragrances.