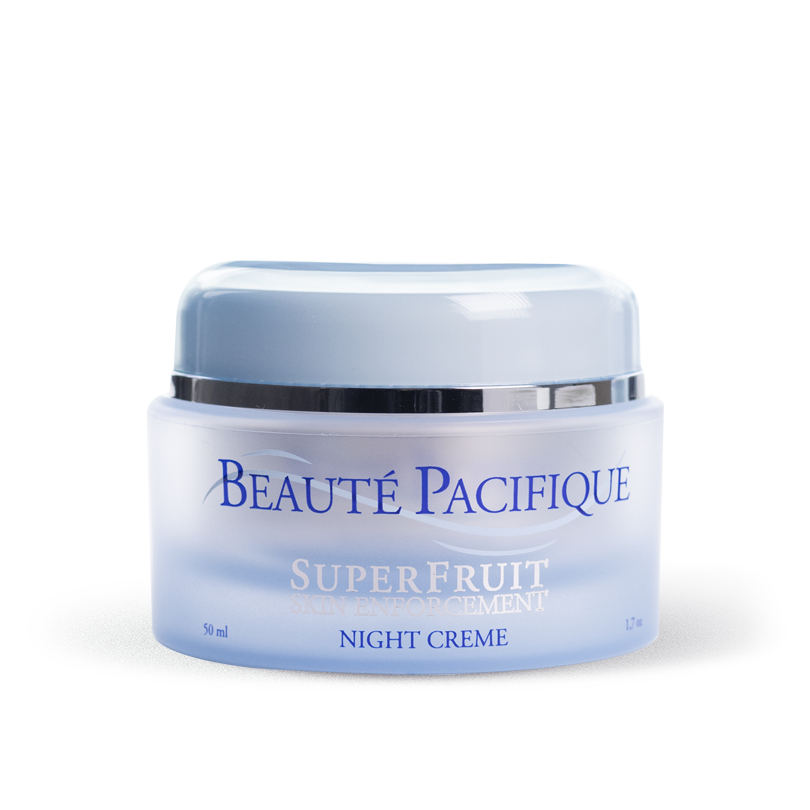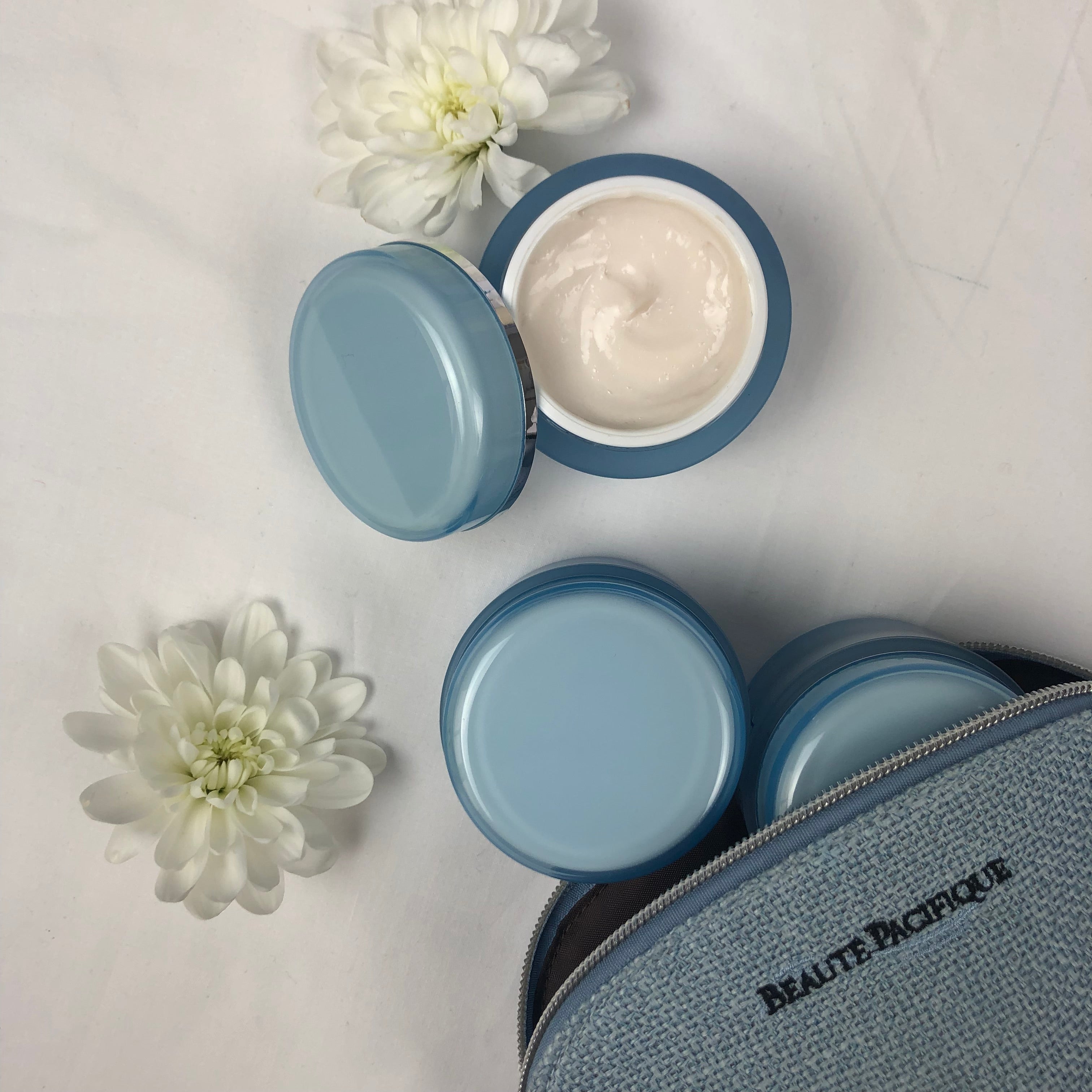 Beauté Pacifique SUPERFRUIT – Night Creme, 50ml
100% Money Back Guarantee!
Piegāde 1-3 darba dienu laikā!
Beauté Pacifique SUPERFRUIT – Night Creme, for young women, 50ml
Beauté Pacifique Super Fruit Night Creme from the Skin Enforcement line is an effective night cream for the first expression lines and wrinkles. The special formula of the cream's active ingredients increases the skin's ability to renew itself, as a result of which the skin retains its strength and youthfully strong structure significantly longer.
The active composition is obtained from two nourishing natural SUPERFRUITS extracts - cranberry stem cells and green tea. These Superfruit extracts contain high concentrations of natural antioxidants that protect skin cells and promote the process of new cell formation.
The active composition of the cream increases the moisture level of the skin, evens out uneven skin tone, reduces redness and pigmentation. As a result of using SUPERFRUIT night cream, you get protected, renewed - more youthful skin.
Esmu ļoti apmierināta ar pirkumu, krēmam ir ļoti labs sastāvs, to ir iespējams lietot gan no rīta, gan vakarā, jo labi iesūcas un mitrina un baro, neatstāj lipīgu vai taukainu sajūtu. Kas būtiski - nekairina jūtīgu, kuperozu ādu. Jau pēc nedēļas lietošanas āda izskatās labāk. Lai arī tas ir ieteicams sievietēm līdz un ap 25 gadu vecumu, secināju, ka der arī nobriedušākai ādai dāmām ap 40, kā manā gadījumā.