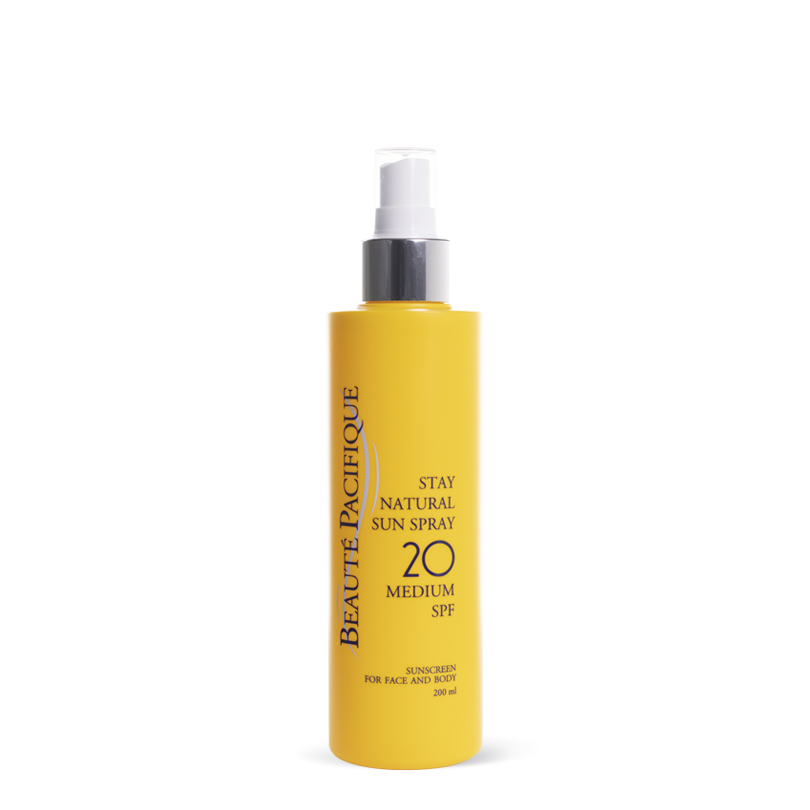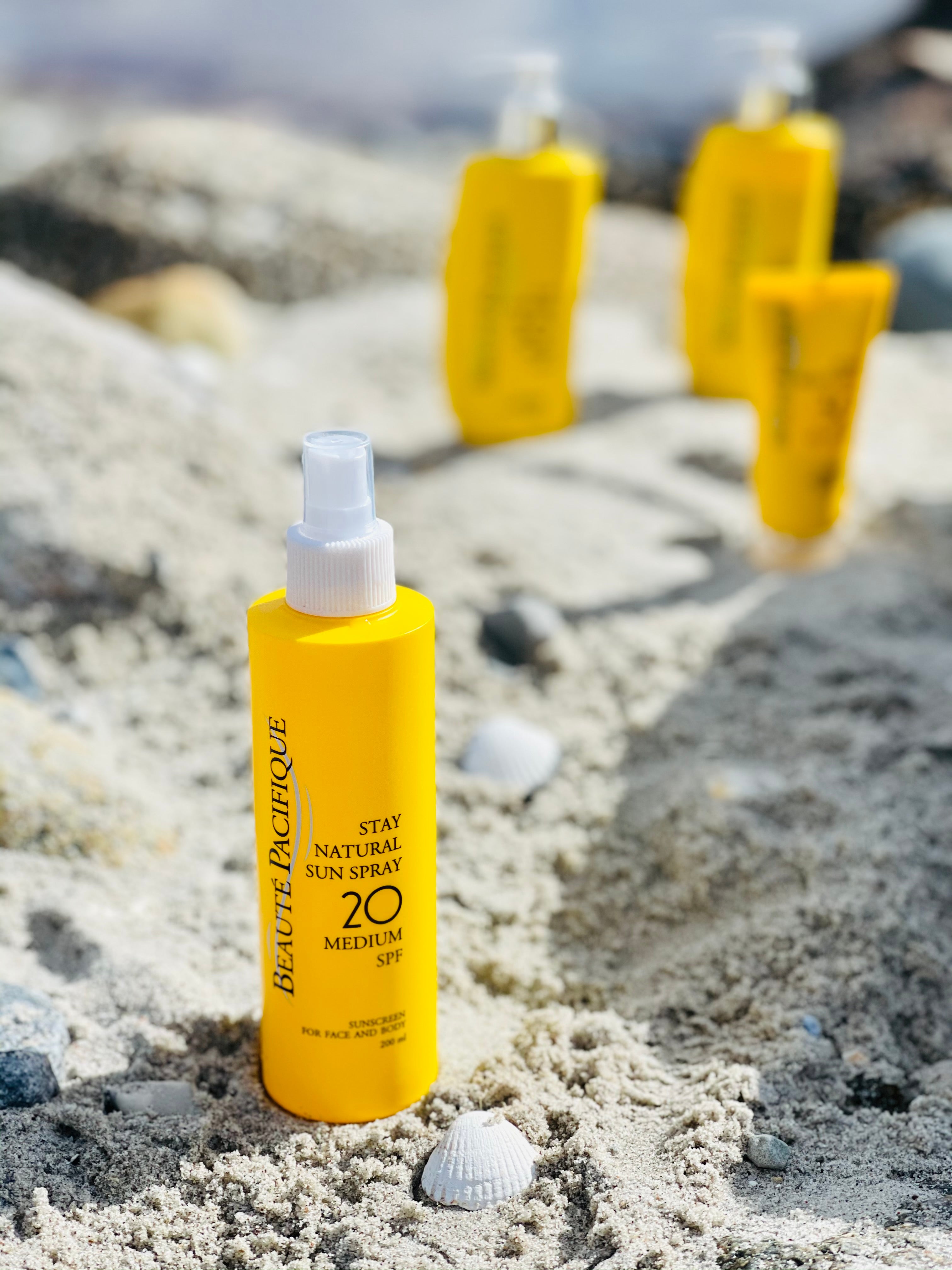 SPF20 | Beauté Pacifique sun spray | STAY NATURAL, 200ml
Prevents sunburns with SPF20
Results in a beautiful tanned look
Protects against UVA and UVB radiation
100% Money Back Guarantee!
Delivery within 1-3 business days!
SPF20 | STAY NATURAL SUN SPRAY, 200ml
Beauté Pacifique Stay Natural Sun Spray is an innovative and unique sun oil for the whole body and face. This modern UV filter system effectively protects against harmful UVA and UVB radiation.
Stay Natural Sun Spray contains the biomimetic peptide Acetylhexapeptide-1, which induces the skin's natural sun protection mechanism and improves melanin pigmentation.
Vitamin E together with Resveratrol and Procyanidin, from Beauté Pacifique's special Chilean Grape Seed Extract (GSPE), provides a powerful antioxidant effect that effectively protects the skin against free radicals.
Stay Natural Sun Spray promotes a beautiful tan glow while also protecting against sun-induced cellular DNA damage that commonly causes skin irritation and redness.
Main ingredients and their benefits:
4. Diethylhexyl Butamido Triazone | is a liquid chemical sun filter that absorbs UVA and UVB radiation.
5. Bis-Ethylhexyloxyphenol Methoxyphenyl Triazine |  is a liquid chemical sunscreen that absorbs UVA and UVB radiation.
7. Butyl Methoxydibenzoylmethane | is a liquid chemical sunscreen that absorbs UVA radiation.
10. Squalane |  is an oil that occurs naturally in human skin and is an important component of the lipid system. Its permeability is extremely high. Nanometer squalane droplets act as efficient "carriers" of vitamin A and other oil-soluble active substances. Young and healthy skin contains a large amount of squalane, but its level decreases dramatically with age. Therefore, squalane is perfectly absorbed into sun-damaged and aged skin. Lack of squalane in the skin can cause premature aging, very dry skin and loss of elasticity. Permanently exposed, dry and prematurely aged skin areas such as hands, elbows, heels, knees, etc., instantly become incredibly soft when properly formulated Squalane is applied.
11. Acetyl Hexapeptide-1 | is a peptide that stimulates the skin to produce more of its natural tone-forming melanin pigmentation, similar to the skin's natural sun protection. This will give the skin a healthy-looking and naturally tanned skin glow. In addition, the skin will be protected from sun damage, as the peptide also stimulates DNA repair and provides anti-inflammatory action. Preventing multiple harmful effects, will prevent the appearance of signs of aging caused by the sun, while providing an attractive tan.
12. Vitis Vinifera (Grape) Seed Oil | is a special Chilean grape oil that contains a certain amount of Resveratrol and a significant amount of Procyanidin. Comprehensive medical documentation proves that both Resveratrol and Procyanidin can delay aging and prolong the life of cells - and therefore a product containing this ingredient keeps the skin young and healthy for longer.
15. Tocopherol Acetate | is a form of vitamin E that plays an important role in protecting both skin and products against harmful free radicals.