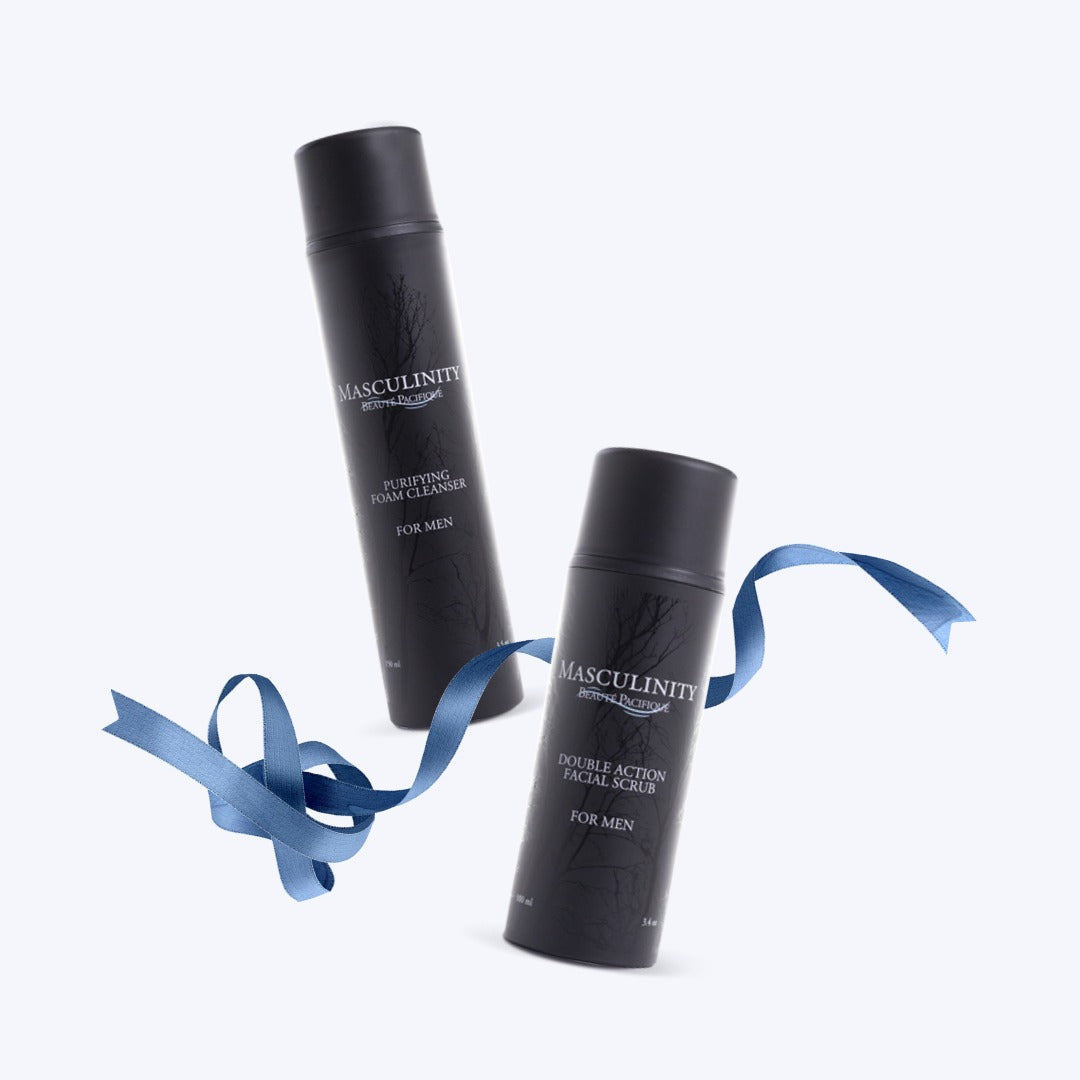 Skin cleansing | for men's skin | set | Masculinity Cleansing foam + Scrub
Smooth and clean skin
Cleanses without irritating or drying the skin
Cleanses clogged pores and the oily layer created by sebum on the skin
100% Money Back Guarantee!
Piegāde 1-3 darba dienu laikā!
Skin cleansing | for men's skin | set | Masculinity Cleansing foam + Scrub
The health of men's skin lies in deep cleansing. This set of Beauté Pacifique products is created for men's skin, but suitable for everyone. It will make men's skin glow both at work and at home.
It is most likely that you, who are reading this, are a woman :) It is no secret that "real men did not take care of their skin". We don't agree!
By the way - did you know that the Beauté Pacifique brand was created by a medical technology engineer, Father of 3 children? Did you know that Mārtiņš and Līga are the representatives of the brand in the Baltic countries - also parents of 3 children ;) We all recommend taking care of men's skin as well - and thank you, who is reading this and considering the idea of taking care of your skin (if you are reading it yourself) or taking care for her man's skin.
This set of Beauté Pacifique products is suitable for everyone, however, if:

1. Be a man or a young man - or

2. The health of your men's skin is important to you - or

3. You have decided that you need to take care of not only nails and teeth - or

4. You have problematic skin with regular rashes - or

5. You just have skin - then
these TWO products are made for YOU!
It is possible that these reviews will help you understand whether you need the specific set.
Mairis G. writes to us: "I think it's a good cleanser to use for daily facial care. The best thing is that a 150ml tube is enough for at least 9 months (personal experience). A good investment in facial skin care."
Mārtiņš L., on the other hand, says: "A very good face scrub that seems to burn away all the pimples. I especially like to use it before shaving, because then it is much easier to shave. It seems that the pimples are also burned well with acids. After the scrub, the skin remains very smooth. My The wife likes the scrub a lot too :)"
Beauté Pacifique Masculinity Purifying Foam Cleanser
Beauté Pacifique Masculinity Purifying Foam Cleanser is a one-step cleanser that provides a quick and gentle cleansing of the skin of the face and neck.
Contributes to the purification of clogged pores. The skin of the face immediately becomes noticeably smoother and acquires a healthier appearance. Perfectly prepares the skin before MASCULINITY Moisturizing Day Cream or Anti-Aging Cream.
Beauté Pacifique Masculinity Facial Scrub, 100ml
Beauté Pacifique Masculinity Facial Scrub is a highly effective double action cleansing cream. It cleans the top layer of the skin both mechanically and biologically.
It contains microscopic beads for mechanical cleansing, but biological cleansing is ensured by 3 types of acids - Glycolic acid, Salicylic acid and Azelinic acid.
The included Propolis and Rooibos provide anti-bacterial effects. The skin becomes fresh, clean and significantly smoother.