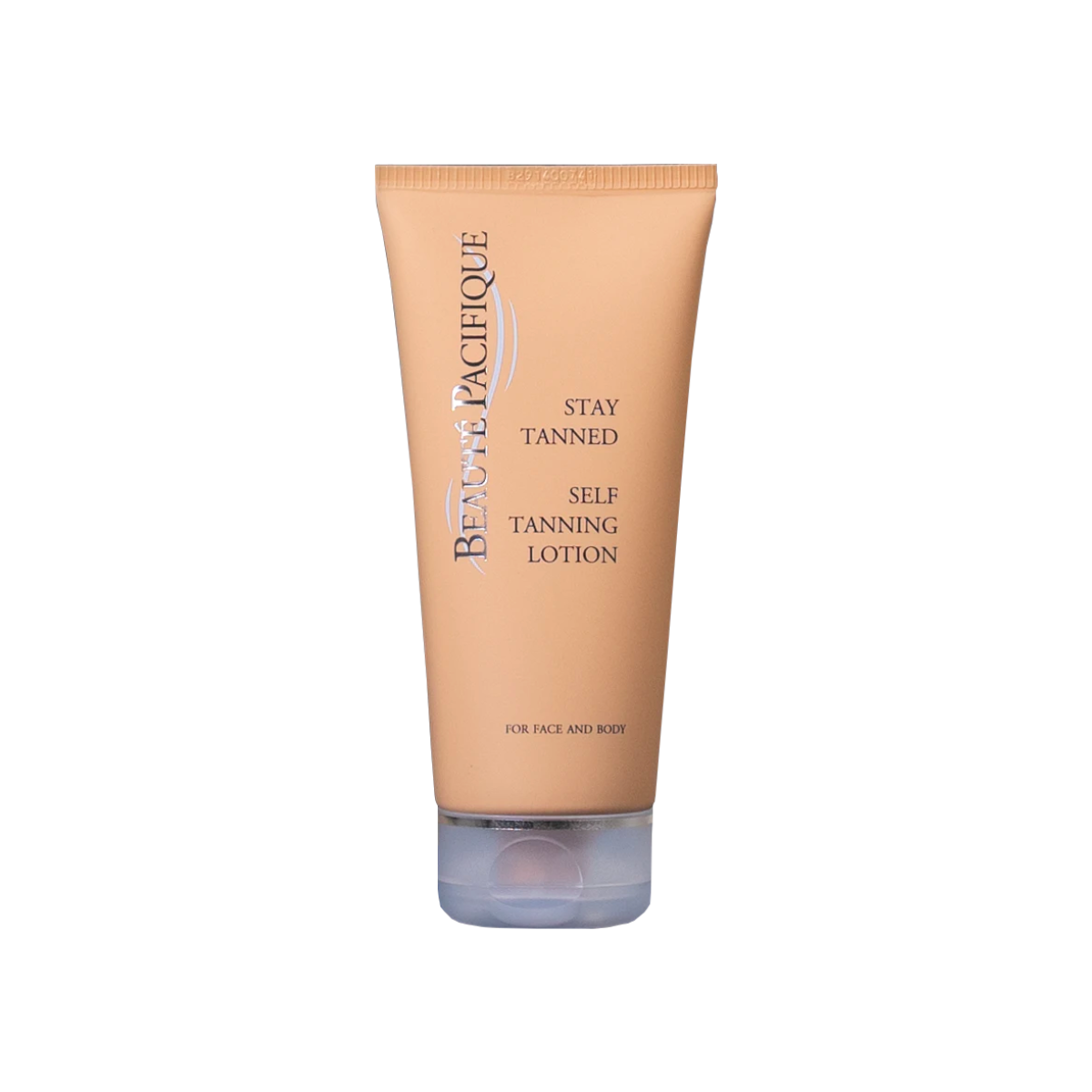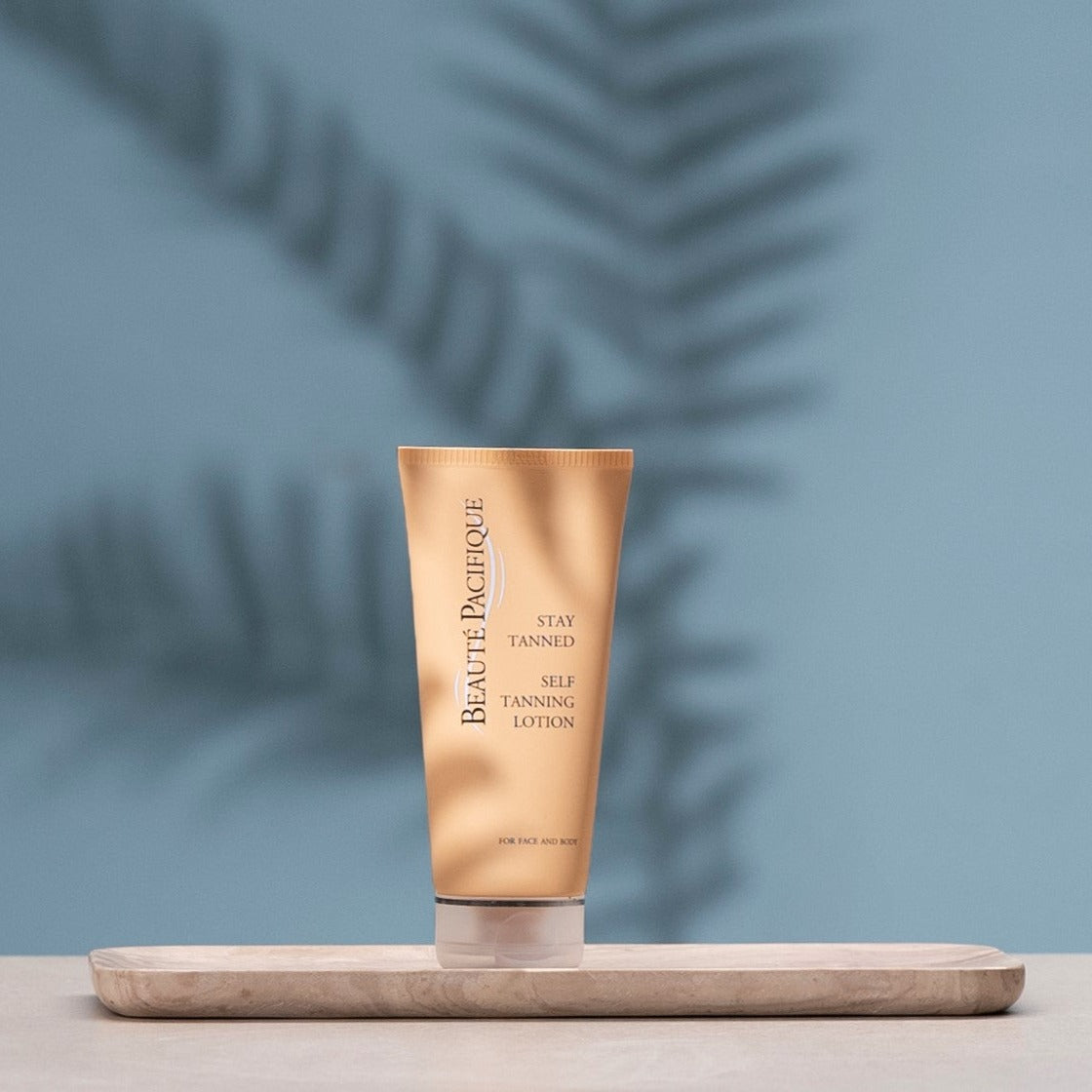 Beauté Pacifique STAY TANNED for face and body | STAY TANNED, 200ml
100% Money Back Guarantee!
Piegāde 1-3 darba dienu laikā!
Beauté Pacifique STAY TANNED for face and body | STAY TANNED, 200ml
Stay Self-Tanning Lotion is the perfect alternative to the sun's rays, which simultaneously deeply moisturizes the skin and gives the skin a natural, beautiful golden glow.
By combining two self-tanning active ingredients, DHA and erythrulose, the effect is optimized and the result is a more natural look with an even and long-lasting tan glow that appears in approx. 2-4 hours after application.
The soft and light texture of the lotion makes it easy to apply and ensures an even application without leaving streaks. It is quickly absorbed and the skin becomes soft, silky and velvety.
Main ingredients and their benefits:
Coco-Caprylate/Caprate | Coco-Caprylate/Caprate is a natural extract that has an emollient effect. It spreads easily on the surface of the skin, absorbs quickly and leaves the skin soft and velvety. It creates an invisible and silky film on the skin that ensures a high level of moisture.
Dihydroxyacetone (DHA) | Dihydroxyacetone (DHA) is a self-tanner that gives you a natural and healthy tan within hours. DHA reacts with amino acids present on the surface of the skin to form pigments called melanoidins (corresponding to the naturally occurring melanins produced by sun exposure). Beauté Pacifique uses a unique stabilized DHA that significantly reduces the formation of breakdown products, thus eliminating the unpleasant odor usually associated with self-tanning products.
Erythrulose | Erythrulose is a self-tanner similar to DHA, but the reaction of erythrulose with the exterior is slow and gentle, providing a more natural, lasting and even tan glow without leaving streaks. Erythrulose also optimizes the effectiveness of DHA, enhancing color production and thus giving the skin a natural, uniform and radiant glow.
Acetylhexapeptide-1 | Acetylhexapeptide-1 is a peptide that stimulates skin cells to enhance the production of melanin pigmentation, which corresponds to the body's natural tanning response as protection against the sun. This will give you a beautiful glow while protecting your skin from the harmful effects of the sun. The peptide also helps prevent DHA damage as well as sun-induced inflammatory conditions that would otherwise accelerate the aging process.
Isomerate of saccharide | Saccharide isomerate is a 100% naturally extracted plant extract that mimics the skin's natural moisture process, improves the skin's ability to retain fruit and thus protects the skin from dehydration. It attracts moisture deep into the outer layers of the skin, thus maintaining a high level of moisture long after application.