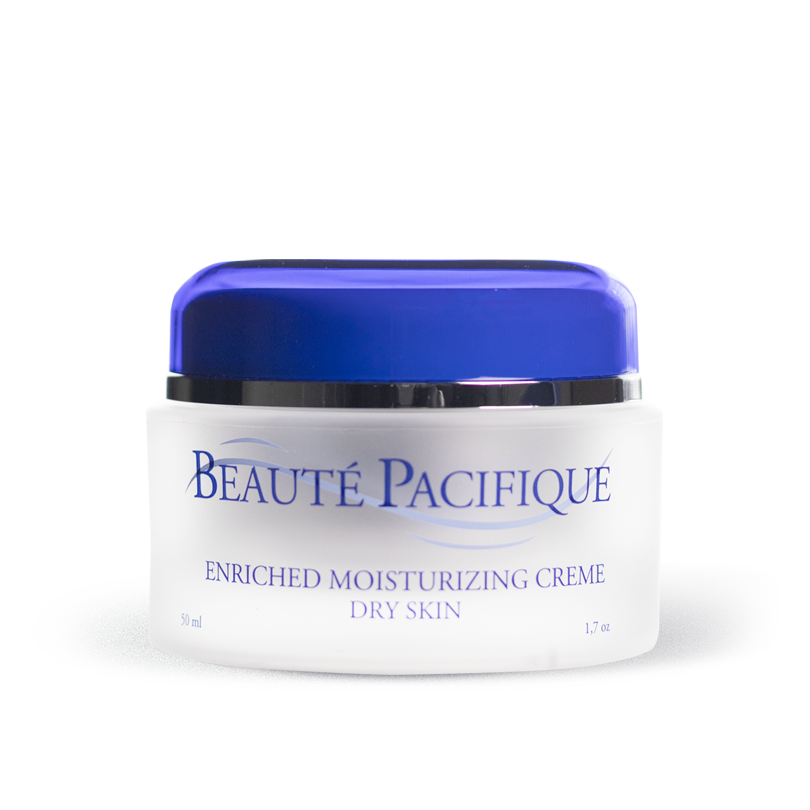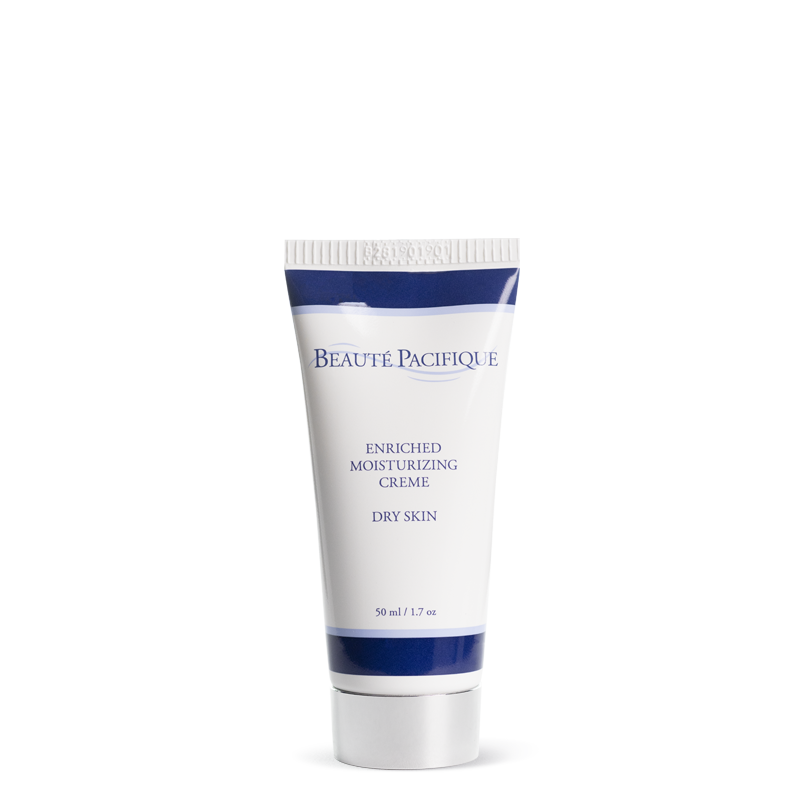 ENRICHED MOISTURIZING CREAM DRY SKIN, 50ml
100% Money Back Guarantee!
Piegāde 1-3 darba dienu laikā!
ENRICHED MOISTURIZING CREAM DRY SKIN, 50ml
Squalane oil is part of your skin. This cream will bring it back to the skin, and at the same time it will deliver vitamins C and E to the skin, which will soften the skin, make it glow and be protected from dryness.

User, beauty blogger from Latvia: "This is one of the best moisturizers ever, it saved my skin during last winter's dry period - Enriched Moisturizing Creme was bought again this summer when my skin rebelled."
We recommend using it in the morning, but the skin will also thank you for it in the evening.
The cream is vegan-friendly, without a pronounced smell, with a creamy and light texture. Suitable for use over serums.
More about the product:
Beauté Pacifique Enriched Moisturizing Creme Intensive skin moisturizing with concentrated natural Squalane oil, which gives the skin a long-lasting moisturizing effect and delivers C and E-vitamins deep into the dermis.
The antioxidants in its composition protect the skin from free radicals and slow down skin aging.
Contains extremely moisturizing ingredients such as Hyaluronic Acid, Aloe Vera, Glycerin and medically purified Lanolin. In addition, this cream also easily protects against the harmful effects of ultraviolet rays.
Can be used as a day / night cream, alone or together with an Anti-age cream or serum.
Main ingredients and their benefits:
2. Squalane | Squalane is an oil that occurs naturally in human skin and is an important component of the lipid system. This oil has a very high absorption capacity. The nanometer droplets of squalane act as efficient "transporters" of vitamin A and other oil-soluble active ingredients. Young and healthy skin contains a large amount of squalane, but it rapidly decreases with age. Because of this, squalane is perfectly absorbed into sun-damaged and aged skin. Lack of squalane in the skin can cause premature aging, very dry skin and loss of elasticity. Areas of skin that are frequently exposed to the sun's rays, which are constantly exposed, dry and prematurely aged, such as hands, elbows, heels, knees, etc., become incredibly soft and supple as soon as squalane oil is applied.

3.Glycerin | Glycerin is one of the best and most widely used humectants (moisturizers). It easily penetrates the epidermis and makes the skin soft and silky. This vegetable glycerin can be used without problems on very sensitive skin types. It provides lubrication and leaves the skin soft and silky smooth. It is very soothing, especially for very dry skin.

4. Lanolin | Lanolin is a moisturizing ingredient that plays an important role in maintaining the skin's moisture balance and significantly improves the skin's surface texture, especially when used in combination with Squalane. With this product, problems with lanolin-causing allergies are minimized, thanks to the fact that Beauté Pacifique uses medically purified lanolin, which has been stripped of allergenic impurities.

13. Citrus Medica Limonum / Lemon Extract | Citrus (lemon) fruit extract
is a natural source of vitamin C, which acts as a powerful antioxidant and stimulates collagen synthesis. This ingredient also helps restore ceramides in the epidermis. Citrus fruit extract gently exfoliates dead skin cells and reduces excessive oiliness.

14.Aloe Barbadensis Leaf Juice Powder | Aloe Barbadensis (Aloe Vera) leaf juice powder is a natural raw material that acts as a natural moisturizer and is well known for its soothing and healing properties.

23. Tocopheryl Acetate | Tocopheryl acetate is a form of vitamin E that plays an important role in protecting both the skin and the products themselves from harmful free radicals.

27.Hydrolyzed Collagen | Hydrolyzed collagen and sodium hyaluronate are a blend of ingredients that create an invisible moisture-binding barrier shield on the surface of the skin so that the skin can maintain increased levels of moisture in the epidermis.

28. Hyaluronic acid
Man ļoti, ļoti patīk šis krēms. It sevišķi šajās dienās, kad ārā -14 grādi . Tas izveido tādu kā aizsargslāni .