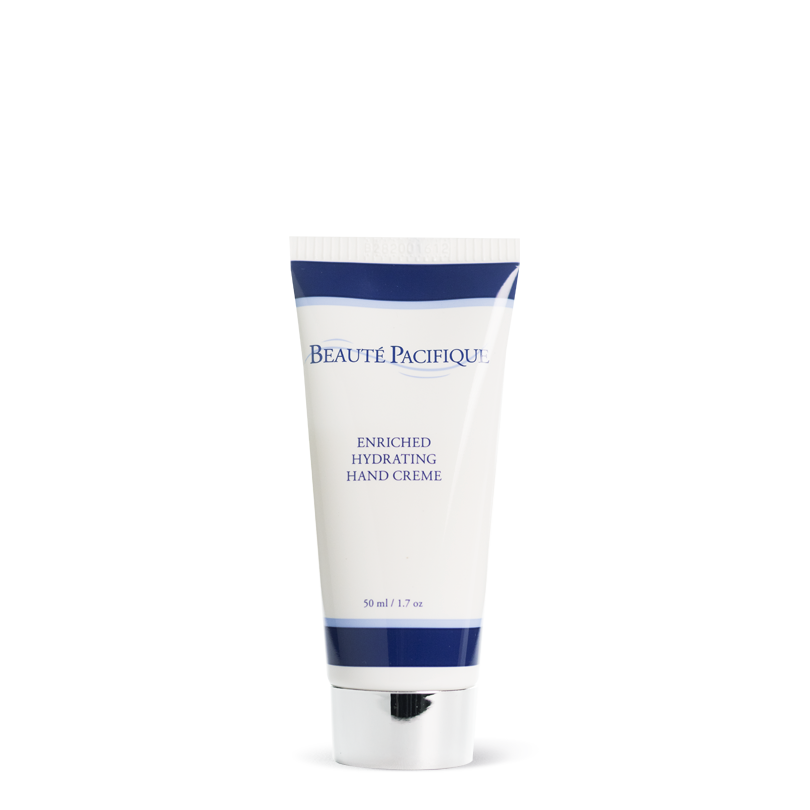 Enriched Hydrating Hand Crème, 50-100ml
100% Money Back Guarantee!
Piegāde 1-3 darba dienu laikā!
Enriched Hydrating Hand Crème, 50-100ml
Beauté Pacifique Enriched Hydrating Hand Creme is a unique product especially popular in the Nordic countries for dry and damaged hand skin. The cream contains a high concentration of natural Squalane oil, in which vitamins A and E are encapsulated.
The patented active ingredients delivery formula ensures activation of the active ingredients after contact with water, including after washing hands. This rejuvenating hand cream reduces the evaporation of water from the skin and provides effective skin hydration and regeneration.
Especially suitable for dry, sensitive and damaged skin, for example in cases of eczema or psoriasis. Contains licorice root extract, which has a soothing effect on reddened skin. 50 ml tube or 100 ml jar.