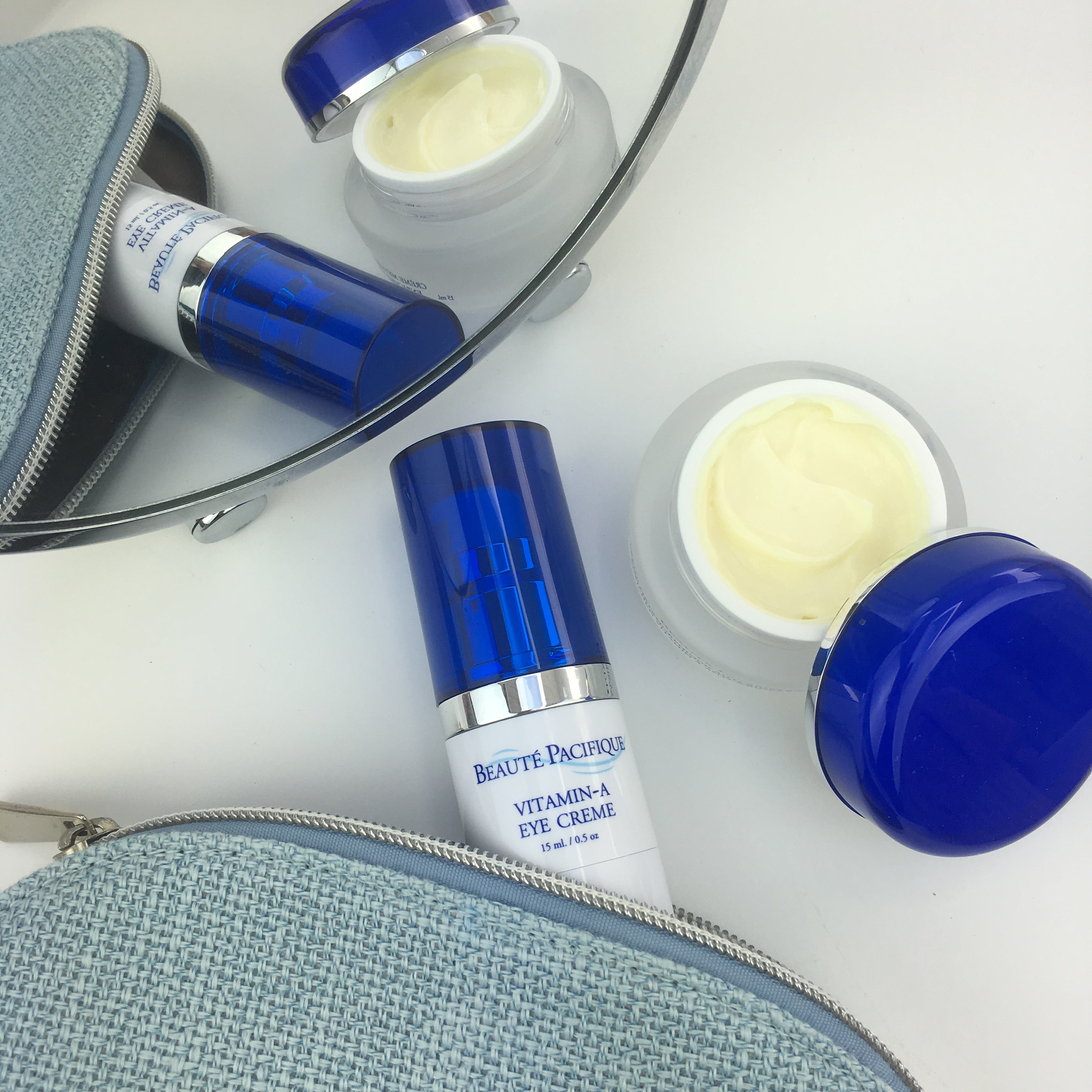 VITAMIN A ANTI-WRINKLE EYE CREME, 15 ml
Fights dark eye zones - when caused by transparency of the skin
Minimizes fine lines and wrinkles
Makes the skin more robust and protects against the action of free radicals
100% Money Back Guarantee!
Delivery within 1-3 business days!
Regenerating A-vitamin eye cream, 15 ml
Beauté Pacifique Vitamin-A Eye Creme Reduces fine lines, wrinkles and dark circles under the eyes caused by thin and transparent skin. Improves the elasticity of the skin of the eye area, restores the deep structure of the skin and protects against the effects of free radicals. Reduces the formation of pigmentation.
Two types of vitamin A esters, encapsulated in natural Squalane oil, are delivered to the deepest layers of the skin by Beauté Pacifique's patented delivery system, which serves as a vehicle to deliver vitamins through the skin barrier.
As a result of the action of active ingredients, the structure of collagen fibers is stimulated, it becomes denser and better organized, similar to younger skin. The skin becomes thicker and its transparency decreases. This eye cream gives everyone a visible improvement in the quality of their skin.
Pietiekami labi
BP kopšanas līdzekļus lietoju pirmo reizi. Iegādājos uzreiz: šo A-vitamīnu acu krēmu (ko lietoju vakaros) un Puffy Eyes Gel (lietoju no rītiem). Mērķis - novērst/mazināt tumšos lokus un pietūkumu (maisiņus) zem acīm. Tā kā šī man tomēr ir ģenētiska kaite, lokus un maisiņus šie līdzekļi likvidēt nevar, taču tagad, 2 mēnešus kopš regulāri lietoju A-vitamīnu acu krēmu, āda zem acīm tapa gaišāka, izlīdzināta, novēršot grumbiņas. Iedota struktūra - ādiņa tapa blīvāka (biezāka), elastīga, vienmēr labi mitrināta. Kopumā skats ir daudz svaigāks, dzīvāks, jauneklīgāks. Uzliekot grimu, nepilnības daudz vieglāk un lielākā mērā nomaskējas - tas ir īpaši patīkami. Rezultāts ir! Man patīk lietot šo acu krēmu. Tas viegli klājas, labi uzsūcas, ir patīkams un viegls uz ādas, nekairina, netraucē, nekož, nav taukains. Ļoti ekonomisks lietošanā. Esmu apmierināta ar šo pirkumu un finansiālo ieguldījumu.
Testēju putas un toniku sausai ādai,biju pārsteigta,cik niecīgs daudzums nepieciešams,lai attīrītu seju ar putām un toniku,ļoti labi sagatavo ādu pirms krema uzlikšanas.
Ļoti labi iesūcas ādā, patīkami mīkstina to.
Mana ikdienas skaistumkopšanas ritīnā jau daudzus gadus ir iecienīts A vitamīna krēms Super 3 Booster! Daudzus gadus esmu burtiski cīnījusies kā Zvaigžņu karos ar visiem iespējamajiem produktiem un lāzeriem, lai samazinātu pigmentācijas plankumus. Tikai mainot savu dzīvesveidu un izvēloties šo krēmu kā pamatu ikdienā es spēju apkarot pleķus. No sirds iesaku šo produktu un priecàjos par tik lielisku klientu servisu ik reizi! Veiksmi jums un jūsu klientiem!